Global Trade Advisory Group
A customer advisory council and a partner advisory council provide the host company with tremendous value in terms of company strategy, product direction, market sensing and so much more. On the member side, the value looks quite different, but it is still quite substantial and attractive. This value comes in many forms, primarily in the areas of access to people and solutions, networking with peers, guiding/influencing market trends, bolstering one's career, and simply enjoying one's self.
Council Values
Establish strong relationships with the host company's senior leadership team
Beta test the host company's new solutions before other customers do
Learn about upcoming product releases in advance
Learn from guest speakers, such as industry analysts
Network with your industry peers (many of which you would not have another chance of getting to know)
Share challenges and solutions with similar business leaders
Discover best practices you can take back to your organization and implement
Solve business issues impacting everyone on the counsil
Uncover and learn more about significant market trends that impact your business
Stay at the forefront of major industry happenings – news, mergers, acquisitions, etc.
Guide the direction of your industry and its available tools
Influence the host company's strategic direction and product roadmap
Influence the host company's mergers and acquisitions strategy
Visit exclusive properties and locations
Participate in fun and exciting networking activities
Receive VIP treatment from the host company
Bolster your image/reputation in the industry and enhance your CV/resume
Not all members are created equal and therefore not all members join customer advisory councils or partner advisory councils for the same reasons. Some may join to gain access to certain host company resources such as priority status with its professional services team if a problem were to arise with their new widget, for example. 
Others may join simply because they enjoy the royal treatment and feel honored to have been nominated.  Still, certain members might be in it solely for the purpose of improving their own organization by learning from their peers. Whatever the reasons are for joining an advisory council, members seem to find tremendous value. Exit surveys from all of our events are a testament to this.
When recruiting new members for your council, it is a good practice to lead with many of these benefits. Some members may indicate immediate interest while others may need to hear some of these before realizing the board's full potential value.
Realizing that a council must be a mutually beneficial initiative for clients and the host company, you must keep this balance healthy and have it at the forefront of your mind when developing agendas for meetings and member calls. It is easy to fall into the trap of running events/discussions solely focused on the host company and its needs. You have to consider your members and the value they need to realize in everything you do with your council.
What is a Customer Advisory Council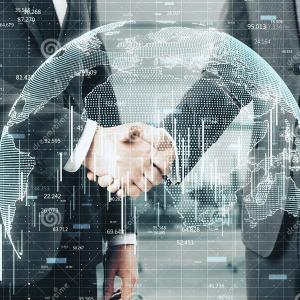 Global Trade Advisory Group is the Leading Global Authority on Customer Advisory Councils and Partner Advisory Councils.
A Customer Advisory Council (CAC) is a marketing program made up of strategic customers who work closely with company executives to provide guidance on corporate strategies, offer input on products and services, and address and create solutions to industry challenges.
Ignite's proven methodology and process for managing and evolving customer advisory councils has been developed from completing over 200 engagements for leading companies.
Key components
Key components for a successful Customer Advisory Council
Securing strong executive sponsorship and alignment on council objectives
Having a compelling theme
Client advisory council recruitment – having advisory council clients who have equal stature to create an environment of peer exchange
Having a mutually beneficial agenda – ensure that the agenda content is customer-driven
Strong follow up and ongoing management of the customer advisory council, after and in between in-person meetings
Creating a sense of shared future
Committing to active listening
Keeping the customer advisory council action-oriented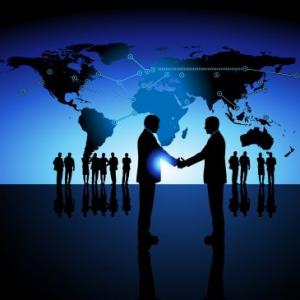 Customer Focus Drives Value
A well-designed and managed Customer or Partner Advisory Council enables companies to:
Increase understanding of how the company's products and services benefit customers
Increase understanding of how to best close product or service gaps and voids
Validate strategy and gain feedback for new ideas and product development
Gain internal alignment on customer perspective and go-to-market plans
Deepen relationships with top accounts
Increase market intelligence on competitor strategies
Strengthen customer advocates
The key to Global Trade Advisory Group's innovative and successful approach is structuring Customer Advisory Council's around common interests and concerns — so customers derive as much benefit from participation as the sponsoring company.
A tightly-focused and customer-driven client advisory council agenda that is aligned to your company's strategic objectives, combined with a plan for ongoing engagement and actioning on insights from the board yields the greatest ROI.
Benefits and Strategic Impact of Client
Business Dimension
Functional Areas
Typical Results
Strategy
- Plans and directions
- Validation of thinking on business development, pricing, channels, sales force, marketing strategy, M&A, organizational culture
Solutions

- Overall service or product roadmap

- Product introductions

- Beta Customers

- Validate direction and approach, as well as feature set viability and functionality
- Council client companies actively engage and preview product launches
- Successful roll-out of new offerings
 
Account Management

- Key Account Management

- Sales process and revenue 

- Ensure business goal alignment for account managers

- Orient sales process to real buying needs and cycles

- Expand direct access to senior leadership

Customer Satisfaction

- Customer

- Loyalty

- Increase executive engagement

- Increase organic revenue

Marketing

- Value propositions

- Marketing spend and marketing mix

- Thought Leadership

- Clarify and distill relevant messaging

- Revamp positioning and powerful branding

- Optimize marketing ROI

- Impact industry with effective subcommittee work products 
Customer Advisory Council Managment Process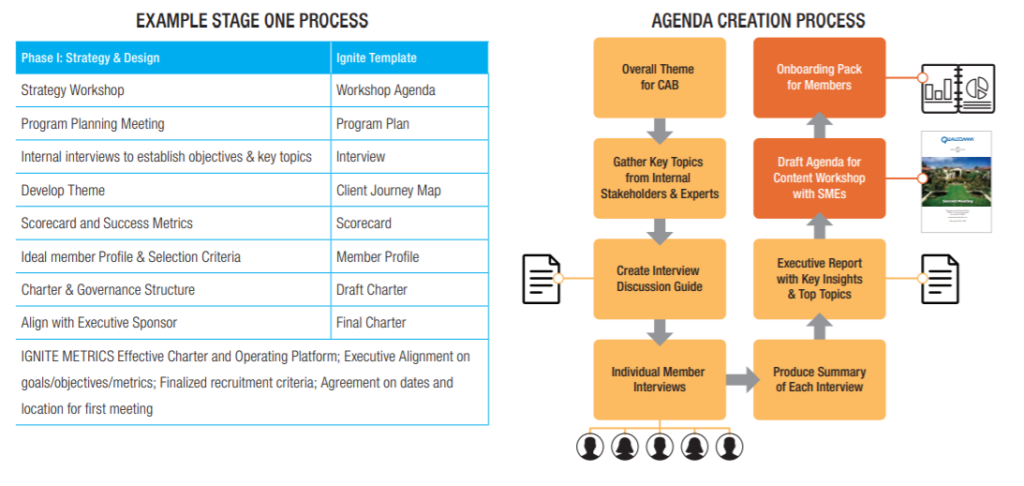 Match Business Need with Council Type
Customer Advisory Council's differ by the type of executive engagement and the premise or theme of the Council. 
As you consider the best fit for your goals, Global Trade Advisory Group experience finds that while there may be thematic crossover among the various Council types described below, they do not change the primary character of a Customer Advisory Council.
While many consider a Strategic Council Group to be the most ambitious undertaking, most companies find it is high-impact and productive for both the sponsoring company and its clients.
Well-designed and executed Customer Advisory Council's increase executive customer dialogue, improve perceived and real service, as well as generate higher-level sales opportunities.
How to create a Customer Advisory Board?

Hire Global Trade Advisory Group to Help Create and Run a World-Class Customer Advisory Council Group Program for Your Company
Global Trade Advisory Group is the recognized leader in helping companies create, establish and manage world-class Customer Advisory Council (CAC) or Partner Advisory Council programs. By hiring Global Trade Advisory Group to collaborate with you to create a world-class client advisory council program, you'll confirm your initiative meets its objectives, delivers actionable insights and guidance to your company, and ensures your client advisory council clients will be delighted with their participation.
Backed by over 300 advisory council engagements, our proven methodology for creating and managing customer advisory councils includes a 4-stage process, encompassing 48 deliverables and measured by 20 metrics to deliver a clear ROI.
Our proven 4-stage Customer Advisory Counsil Group process:
Creating a robust program plan that meets the needs of your company and delivers reciprocal value for the participating members.
Key elements include: the charter, objectives and key performance indicators, key stakeholders interviews, internal goals and outcomes clarity and steering committee structure. We'll share customer advisory council best practices to create a strong foundation and design for your CAC program and throughout each stage of the CAC process.
Identifying the ideal participants in your CAC program, and empowering your team with the training and materials to reach out to them – and collect customer agreement and commitment to join. Ignite's unique approach and methodologies result in a 90% acceptance rate.
Meeting Preparation and Facilitation
Engaging with internal and external stakeholders and the CAB members themselves to create the most compelling agenda and meeting content possible, and then facilitating and managing your CAB meeting itself for optimal success.
Post-meeting Deliverables
Creating and delivering a post-meeting report and prioritized action plan that ensures progress on the input collected from the CAB meeting itself, as well as a plan for ongoing communication and engagement with members in-between meetings.
Deliver Advisory Board Meetings Online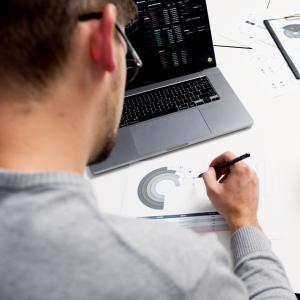 Hire Global Trade Advisory Group to Deliver Your Virtual Customer Advisory Board Meetings
Global Trade Advisory Group is the market leader in running virtual customer advisory council (CAC) or partner advisory councils meetings and programs. No other company has more experience managing customer advisory council meetings online. Every week throughout the year, Global Trade Advisory Group hosts and facilitates highly interactive virtual and online advisory council meetings, convening advisory council clients from senior executives to product users from global companies. As a result, Ignite has developed unique expertise in managing virtual customer advisory council meetings, to ensure a high level of engagement from all participants.
Global Trade Advisory Group proven Virtual CAC Meeting process includes:
Preparing agenda session leaders for the challenges of the online environment
Setting up a technical environment for the best audio and video engagement (Zoom, GoToMeeting, Skype, etc. and tools such as polling, pre-and-post meeting surveys, whiteboarding, chat, and Q&A)
Keeping all attendees involved in the discussion by deploying facilitation techniques such as stacking and threading
Connecting the dots between the conversation, online chat, and polls
Gaining consensus on key topics.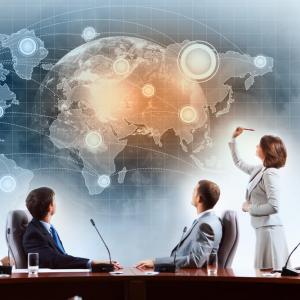 Talk to Global Trade Advisory Group expert today. Find out how Ignite can help you create and manage highly interactive and effective virtual advisory board meetings.
Global Trade Advisory Group Virtual Customer Advisory Council Meeting Success Report
Measure the effectiveness of your online, virtual customer advisory council meetings to improve their performance.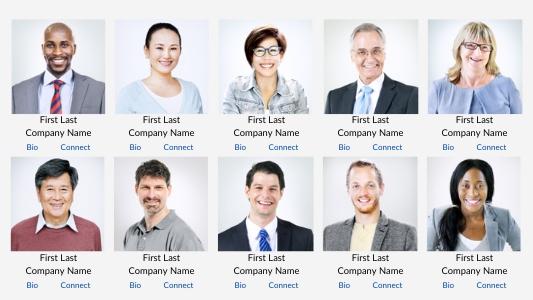 Global Trade Advisory Group Virtual CAC Member Profiles
Enable customer advisory council clients to learn about each other, interact and have conversations online. With the click of a button, CAC clients can easily find and access the bios and contact information for other CAC clients.
Global Trade Advisory Group Virtual CAC Working Groups
Create customer-driven thought leadership through virtual customer advisory counsil clients working groups using collaborative tools with your internal teams. We'll help you create the working group charter, establish the objectives and outcomes, facilitate working group meetings online, and capture the key insights to create the predetermined deliverable.
Global Trade Advisory Group CAC Performance Dashboard
Enable your internal teams to see the business results (ROI) and track progress of CAC program. We'll help you think through which KPIs and metrics you can track and measure.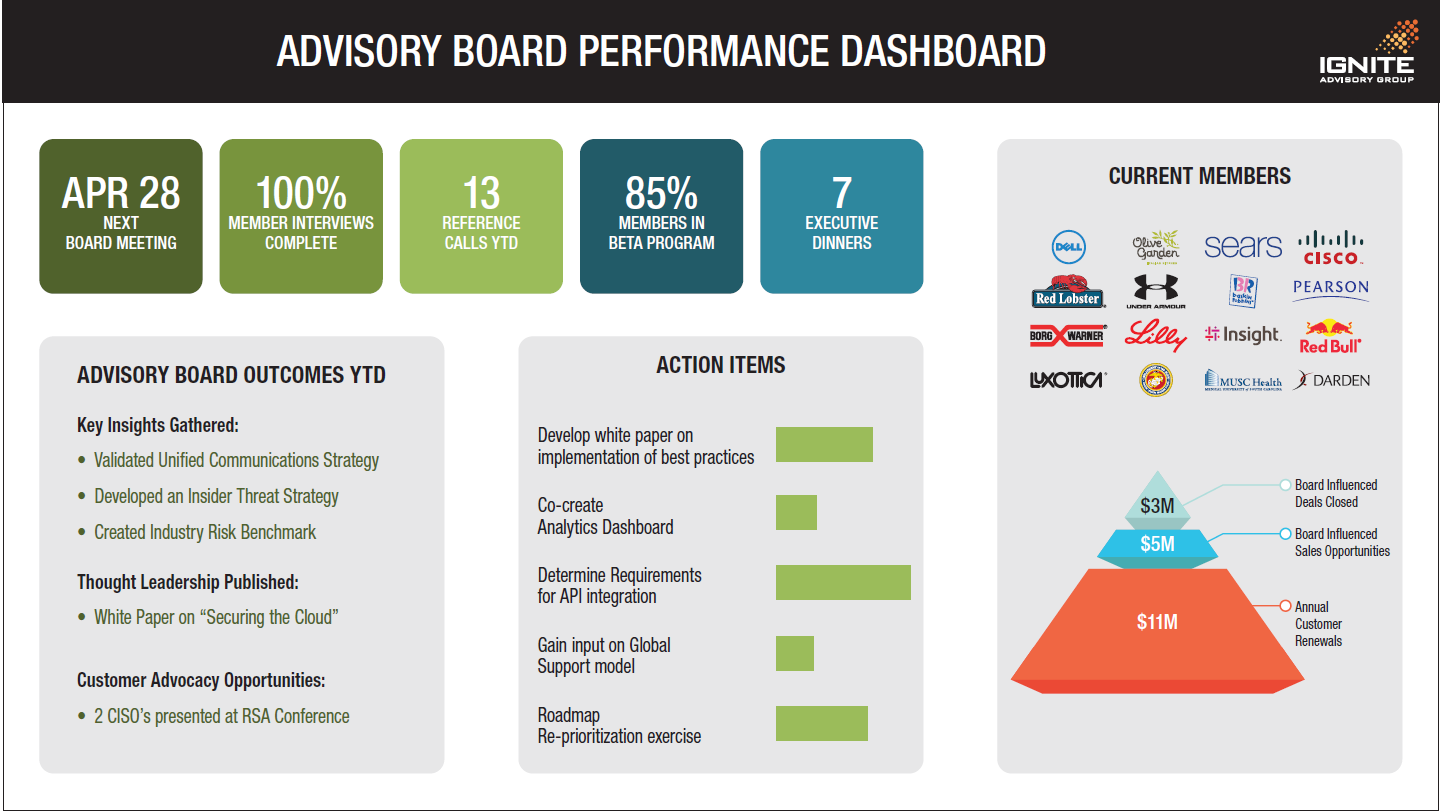 Global Trade Advisory Group Virtual CAC Manager Library
Enable CAC Managers to automate the customer advisory council program through proven templates and processes (ideal for centralizing all documents and managing multiple boards consistently). We'll provide the templates and help you organize them on a shared drive.
Have your in-person CAB meetings been canceled? We can help you create and manage effective online, virtual CAB meetings. Contact us today! 
Overview of a Parner Advisory Council
A Partner Advisory Council consists of senior leadership from partner organizations (e.g. resellers, distributors, alliances, etc.) who work with your leadership team to address industry challenges and guide vision and strategy. A Partner Advisory Council offers a highly proven strategic approach to engaging senior decision-makers at your channel partner organizations. When properly designed and executed, companies can increase partner retention, increase sales opportunities, and nurture partner loyalty by fostering relationships between your senior management team and your partners' senior management teams.
Your channel partners have unique insights into your business, market, end-user customers, competitors, and your own organization. A Partner Advisory Council enables you to access valuable feedback and knowledge from channel partners. Together with channel partners, you can turn their business insight into a powerful strategic impact for your company.
Structure Partner Advisory Council around common interests
A successful Partner Advisory Council brings C-level executives from 10 to 20 of your top partner organizations together into an active and lively strategic discussion community. The key to Global Trade Advisory Group's innovative and successful approach is structuring Partner Advisory Council around common interests and concerns — so your channel partners derive as much benefit from participation as you do.
Benefits of a Partner Advisory Council
The value of a Partner Advisory Council can be seen across many departments and functional areas, including strategy, sales, marketing, solutions, and customer satisfaction.
 
Functional Areas
Typical Results
Strategy

Validation of thinking on business development, pricing, channels, salesforce, marketing strategy, M&A, organizational culture

Sales

Deep relationships with key partner accounts
Increased revenues
New prospects
Sales process

Pick up the phone and talk to senior leaders
Sell more to existing accounts
Create new opportunities via referrals
Adapt the sales process to buying needs and cycles.
Create new customer-driven sales terminology

Marketing

Branding and positioning
Value propositions
Marketing spend and marketing mix
References
Thought Leadership

Revised positioning and powerful branding
New and highly effective value propositions
Optimizing marketing ROI
Strong references used for promotional purposes
New pieces of Thought Leadership by Partner Advisory Council clients

Solutions

Overall roadmap
New Product introductions
Beta customers

Validation the direction and new ideas
Successful roll-out of new offerings
Early product feedback and guidance
Partner Advisory Council clients supporting product launches

Customer Satisfaction

Overall satisfaction score
New professional services offerings
Customer loyalty

Increase in CSAT and Net Promoter Scores
Cross sell and up sell opportunities
Increase in partner retention
An effective Partner Advisory Council impacts strategic direction
A poorly-conceived, one-way Partner Advisory Council can easily degrade into a self-serving sales showcase that merely irritates channel partners. An effective Partner Advisory Council treats channel partners as true strategic advisors that will help steer your company's go-to-market strategy.
Contact us today to discuss how we can help you to create a value-driven Partner Advisory Council.
Improving your Customer Advisory Council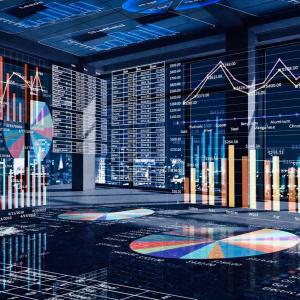 CAC Audit and Optimization
Global Trade Advisory Group offers a comprehensive consulting engagement designed for existing Customer Advisory Council or Partner Advisory Council managers to benchmark their Advisory Council performance and gain actionable strategies to make meaningful improvements.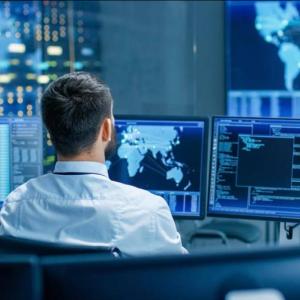 Leverage Proven Experience to Optimize your Customer Advisory Council
Global Trade Advisory Group's consulting services have helped Fortune 500 companies and leading firms assess, manage and optimize their customer and partner advisory councils. 
The engagement examines current advisory council structures and objectives, and assists program managers to achieve measurable and sustainable results. 
Three-Phased Approach
Global Trade Advisory Group's audit and optimization approach feature three phases to deliver more effective customer advisory council programs for your company and your clients.
Review current advisory council model and deployment
Audit practice areas
Short and long-term recommendations 
While many companies engage Global Trade Advisory Group to streamline the operation of multiple advisory councils, the approach is equally effective for a single council. A brief description of each phase follows.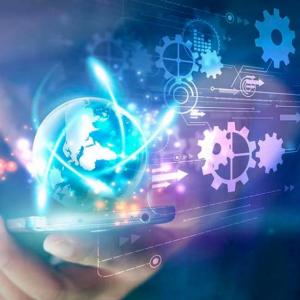 Phase 1: Review Current Model and Deployment
Review of the sponsoring company's current customer advisory council methodology through the lens of Global Trade Advisory Group's extensive customer and partner advisory council experience is the starting point. In this phase, Global Trade Advisory Group's review progresses in the sequence below.
     Examine what is working well for advisory council  bjectives, metrics and structure
     Analyze current member composition, engagement scores and overall value
     Identify specific performance or process gaps that prevent the advisory council  from functioning at optimal level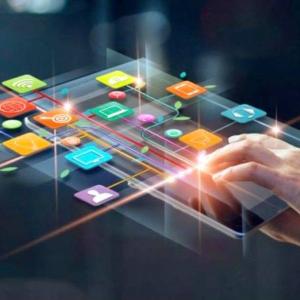 Phase 2: Audit Practice Areas
This aspect of the engagement focuses on scoring key elements of the sponsoring company programs as compared to the best practices benchmark. Interviews with key sponsoring company stakeholders and select advisory council clients determine audit scores. The "advisory council audit" provides a road map for immediate and continued advisory council success.
Among the advisory council, elements examined include the following.
Advisory council design

Objectives, charter, advisory council composition, measurement tools

Agenda and content development 

Follow up on member recommendations and action items 
Advisory council external communication structure

Member participation

Clients recruiting process and success 
Clients engagement scoring and rankings
Clients engagement opportunities throughout the year

Metrics and ROI for the advisory council 

Internal "sphere of influence" depth 
Marketing advocacy outcomes leveraged from advisory clients members
Phase 3: Short and Long-Term Recommendations
Global Trade Advisory Group offers the sponsoring company a variety of recommendations. 
Short-term initiatives focus on how to optimize the overall program performance
Long-term initiatives typically address changes to the structure and/or management of the advisory council(s).
The actionable strategies proposed in this phase have produced positive results that streamline and fast-track performance for a variety of horizontal and vertical customer advisory and partner advisory councils.
To learn more about ways to accelerate the performance of your Customer Advisory Counsil, contact Global Trade Advisory Group today.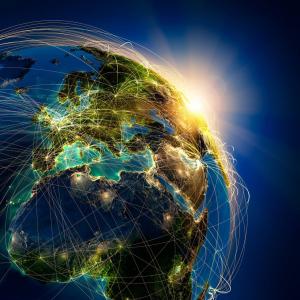 About Global Trade Advisory Group
Global Trade Advisory Group specializes in fostering executive engagement through high-impact Customer Advisory Council and Partner Advisory Council.
Unlock Your Reciprocal Value Proposition
Many companies rightly feel their top customers are their crown jewels. And, they are reluctant to engage third-party assistance especially with their decision-maker customers. 
As with any other business decision, the scales tip when it becomes beneficial to leverage expertise beyond your core competency set, especially if another resource will accelerate your market entry or success. Our secret sauce is crafting collaboration that surfaces or strengthens reciprocal value propositions.  
Global Trade Advisory Group helps you open up a dialogue between companies and senior decision makers leading to strategic input for your business that expands your options to better serve your customers. Along the way, this collaboration improves internal executive alignment on the best way to move forward in your given industry and market.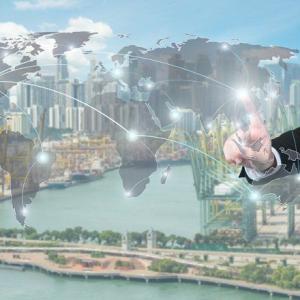 The flip side of in-house captive thinking is third-party objectivity – more outside-in balanced thinking geared to maximize success. You've read about our comprehensive and robust Integrated Advisory Services. And there are additional gains to a company that collaborates with Global Trade Advisory Group as well.
Complete, continuous collaboration end-to-end. 
The benefit of "multiple practitioners" with a track record of serving multiple industries and hundreds of CAC meeting and planning sessions
Agility to make on-the-fly adjustments as a member or business dynamics change
Unvarnished counsel with a sounding board based on proven practices across multiple industries
Effective coaching for program managers and CAC leadership team, as well as subject matter experts
Finally, many companies envision going solo to lead their Customer Advisory Council programs in-house. If that's your destination, we accelerate and support that goal with a build, operate and transfer approach that shifts greater responsibility to the sponsoring company over time, from one to three years depending upon internal resources.
Many Customer Advisory Council programs fail to generate momentum beyond the first meeting. That's why leading companies rely on Global Trade Advisory Group's 
Member engagement methodology
Customer Advisory Council best practices 
Internal sphere of influence model 
These resources ensure that your Customer Advisory Council program is a sustainable initiative that will generate measurable business value and strengthen relationships with your most important customers. 
All leadership team members, and especially the chief financial officer, appreciate the efficiency and effectiveness of the Customer Advisory Council meeting. In 48 to 72 hours, your executives can meet one-on-one or in small groups with their most important customers. And, throughout the Customer Advisory Council meeting, the customer is acting as a player-coach to your enterprise on mutually significant business issues. 
To learn more about why engaging an advisory council expert is the right resource for your company, contact Global Trade Advisory Group today.