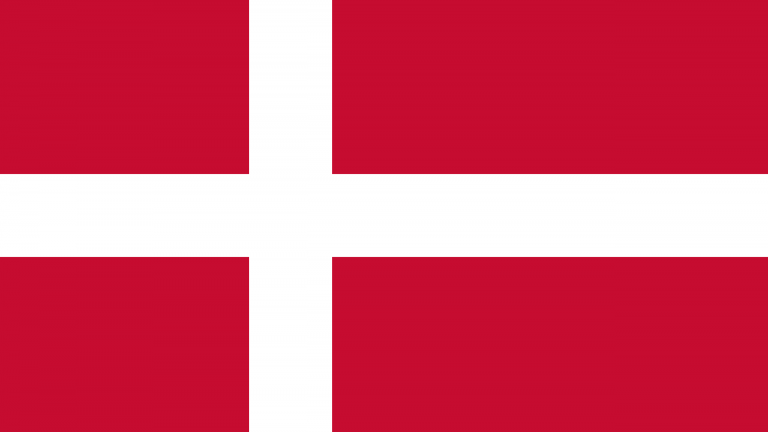 Country Information
Ease Of Doing Business Index
3rd
If you're looking for a trade-oriented economy, you might just have found the best in the world. Denmark is a wealthy, prosperous, educated, and open economy, one of the most performing in Europe. Its strategic location offers direct ties with Europe and a gateway to the Scandinavian and Baltic countries. Its population is highly educated, and Danes have a reputation of being sophisticated buyers, the kind that pay on time.
Denmark's competitiveness has deteriorated in the past decade, and personal taxes are among the highest in the world. Business taxation remains low, however, and the country is still one of the most performing in the EU with low inflation, strong growth, and low unemployment rates. Foreign investors will need no more than 24 hours to establish their company online and will benefit from working in a rich and modern country, with a state-of-the-art infrastructure and distribution systems. Denmark also offers advanced telecommunication and technological infrastructure.
In this guide, we will guide you through the process of reaching Denmark's consumers, successfully making sales on ecommerce channels, and getting your products to reach the desired consumers.
Marketing
A Mature Market with High Expectations
Denmark has one of the richest population in the European Union. With this high level of household income, however, come very high expectations in terms of product quality and customer experience.
At the same time early-adopters of technologies and conservative in their purchases, Danish are more likely to purchase products from companies that have been established for a long time. Therefore, it may be harder for a business that just entered the market to develop the kind of trust needed to fully engage with the Danish consumer.
Purchasing Power & Household Income
Even though the Danish consumer enjoys a very high quality of life and household income, it also pays one of the highest income tax in the World, which can limit its purchasing power. Companies that wish to enter the Danish market must remain aware of this fact and how it contributes to making the Danish consumer a discerning one.
Major shopping categories
Clothing and shoes are the most popular product categories, followed by media and home electronics.
Travel is by-far the most popular vertical for purchases via a mobile device while apparel and electronics are showing signs of expansion.
The key brands to watch, especially in the international space, are Amazon, CDon, eBay, HM.com and Zalando. CDon and Komple are particularly interesting brands worth investigating further.
Social Media
Nearly a quarter of merchants are seeing positive ROI from their social media spend, with Facebook by far the most popular. YouTube has a place however as do Twitter and Snapchat. According to a 2015 report by DR Medieforskning, nearly half of all 12-19 year-old Danes are using Snapchat daily while nearly a quarter of 20-29 year-olds are doing the same; a total user-base of over 800,000.
Major retail holidays
Black Friday has only been around for a few years in Denmark but it has already surpassed the big shopping days before Christmas and Easter. At least 12 percent of all Black Friday purchases were made online, a number that is likely to increase in the coming days as some online stores do not withdraw their money until they've shipped their products.
ECommerce & Payment
One of Europe's Most Mature eCommerce Markets
Denmark ranks among the leading countries in the world in terms of digital development, and almost all Danes have access to computers and internet at home and use a computer or mobile device every day.
In 2016, 97 percent of the population aged 15 years or more used the internet, and 80 percent of that population (3.7 million people) shopped online. The largest ecommerce markets are clothing, media and entertainment, shoes and lifestyle, and information technology. The average spending per e-shopper was USD 3,320 in 2015.
Most Popular Shopping Categories
The most common products/services that consumers purchase online are cultural experiences and vacations.  Two out of three of the online consumers bought tickets for the theater, concerts or cinema, hotel accommodations, clothes, sports equipment and travel tickets.  On the other hand, few people buy medicine or groceries online, even though the trend for online purchase of groceries is growing rapidly with the introduction of new and flexible delivery solutions.  In general, female online shoppers buy more clothes, books, cultural experiences, food and groceries, whereas male online shoppers tend to buy computer hardware, games and electronics.  Only four percent of citizens in the EU gamble online, but that number is significantly higher in Denmark, where 18% of the population gambles online.
Mobile Appetite
The global rank also serves to highlight how advanced Danish consumers are in the adoption of smartphones yet, although the usage of mobile devices is growing, it is also important to note that desktops are still an important component in the digital journey. Apple smartphones hold a slim majority over Android devices. A recent study by the Nordics Smarter eCommerce Group showed that 80% of Danish retailers use a responsive site to optimise the customer experience. App usage is quite low at 6%.
Mobile Use and Mobile Payment
Smartphone-owners purchases more frequently, but not through the mobile phone
The m-commerce is growing, but it is still through pc and tablets, that see the largest turnover. Owners of smartphones and tablets purchases online more frequently than other users.
Online Services for Citizens
The Danish government is seeking to implement online services that are simpler and more effective and is seeking to discontinue paper applications submitted by regular mail.  Citizens of Denmark will each have a digital mailbox and will receive communication from the government through this.  In the near future it will be mandatory for businesses to access government services online, including payment transactions with the government.  Public schools, hospitals, nursing homes, etc. will be given subsidies to procure electronic applications that increase transparency and efficiency.  Patient data is soon to be shared amongst doctors and hospitals and there will be increased focus on home treatment of patients with chronic diseases.  The initiatives are intended to ensure that digitization efforts in the public sector will be coordinated and prioritized through wider and binding cross-governmental collaboration at all levels.
Online Payment
Debit and credit cards are also the preferred payment methods. In Denmark Dankort is very popular: a hybrid card which can be use as a debit card and as a credit card.
Dankort and Visa/Dankort is the most used payment system with approx. 85 percent of the online purchases.  MasterCard/Eurocard is used in 10 percent of all purchases, but we see a quick uptake with the introduction of app-based payment systems, such as Danske Bank's "MobilePay".
Other payment methodes include Bank Transfer (46%), Electronic Invoice (41%), Mobile Pay/Swift (28%), and Paypal (14%).
Payment Regulations
Danish law regulates the charges that can be imposed by retailers when payment cards are being used in Denmark. The rule is that the retailer is allowed to impose any surcharge on the card holder when the payment is made with a credit card issued in Denmark or abroad, but not when a debit card, such as the Dankort or an international debit card is used. If a retailer chooses to surcharge for the use of a credit card, this fee may not exceed the fee paid by the retailer to the acquirer, and maximum up to 3.75% per transaction.
Shipping & Logistics
Deliveries
Danes are more interested in the opportunity to get their products delivered to their homes.
Copenhagen Airport is the largest airport for passenger, cargo and express companies in the Nordics. The airport also acts as a major cargo hub for global logistics providers such as DHL, Fedex, Kuehne & Nagel and PostNord.
The BtC (consumer delivery service in Denmark) is still provided under the Post Danmark brand and is a standard overnight delivery (Monday to Friday) to almost all locations. It is a tracked solution and Post Danmark give the customer the option to sign up for its Modtager exit solution which enables them to nominate their delivery preference (home, work, safe-place or pick up) with an SMS or email notification in advance of delivery
The pick-up option extends to 1,250 locations including post offices and locker stations (Pakkeboksen)
Infrastructures
POST
Direct Link is a fully-owned subsidiary of PostNord, the merged Swedish and Danish post offices, offering a gateway to the Nordics through customised B2C delivery and distribution solutions. It can reach 100% of addresses in all four Nordic countries and o ers a choice of options with light goods directly to the customer's mailbox, a collection point or home delivery with a 'leave in safe place' option.
Direct Link operates facilities in the UK, Germany, US, Hong Kong, Singapore and Australia providing services with the following transit times (subject to point of origin):
Merchandise Mail – untracked items up to 2 kilos – 3 to 5-day delivery
Merchandise Mail Plus – fully tracked up to 30 kilos – 3 to 5-day delivery
MyPack – fully tracked with SMS & email noti cation – 2 to 6-day delivery for items between 0-20 kilos with insurance and integrated returns
Merchandise Mail Returns – packages up to 2 kilos
In addition to using the local postal service provider as the nal delivery agent, retailers will be able to access services through their own domestic postal providers.
GLOBAL CARRIERS
There are a number of global carriers able to provide collection, distribution and delivery into the Nordics (using their own operations or local partners). The main ones are:
UPS – Offers a range of services and delivery times to the Nordics subject to country of origin and the specific destination
UPS Express Plus – 1 to 2 business days delivery by 09:00
UPS Express – 1 to 2 business days delivery by 12:00 noon
The example service times above are from the UK.
UPS Express Saver – 1 to 2 business days delivery by end of day
UPS Standard – 3 to 5 business days delivery during the day
Fed Ex – Offers two main services to the Nordics with delivery times subject to country of origin and the specific destination:
International Priority – 1 to 3 business days
International Economy – 2 to 5 days
DHL – Offers one main service option, namely – Export Express Worldwide – guaranteed delivery by the end of the next possible working day. As an example, from the UK to the Nordics this will typically be the next working day subject to the exact delivery address.
TNT – Offers a range of international services to the Nordics starting from next day by 09:00 subject to country of origin and the specific destination. As an example, from the UK:
09:00 Express – Denmark
10:00 Express – Denmark and Sweden
12:00 Express – Norway and Sweden
Express – Next day – all countries
TNT does not offer its lower cost day-defined Economy Express service from the UK to the Nordics
DPD – DPD is particularly of note in the Nordic market because PostNord (the postal service provider for Sweden and Denmark) is a strategic partner and its delivery partner in all four countries. It offers a range of service options to the Nordics with the examples below showing transit times from the UK in business days:
In respect of e-retail deliveries perhaps the two most interesting services are:
DPD Classic which includes DPD Predict, a pre- delivery advice notification which is a service feature generally welcomed by online shoppers
DPD Direct which is DPD's own branded direct access solution (see section – Direct access) offering lower cost consignment + kilo rate pricing, customs clearance, tracking and a returns service for unwanted items.[14]
Import Duties
The delivery operator selected will be able to provide full details and advice on the necessary documentation and processes and some can go further by pre-clearing orders while the goods are in-transit or at the start of their journey using a consumer duty paid process. This can be done using the HTS code assigned to each product category and can reduce delivery times and remove a potential barrier of having the goods held when they arrive in country. Retailers are therefore advised to specifically ask what their chosen delivery partner can do to facilitate customs clearance and duty calculation / collection.
Marketplaces
ATOSHO
Atosho, established in Copenhagen in 2011, has created a new way for digital publishers to tap into ecommerce revenue and sell products without users ever leaving the site, at the same time providing a unique sales channel for ecommerce retailers.
TRENDSALES
Trendsales is Denmark's largest fashion bazaar with the purchase, sale and exchange of branded and designer goods to those who love fashion and shopping. Trendsales acts as a contact facilitator between private buyers and sellers, and there are over 150 different categories with branded clothes, accessories, designer furniture, clothing, computers, mobile phones and much more.
European Union Digital Single Market Initiative
Creating a Digital Single Market (DSM) is one of the ten priorities of the European Commission (EC).  The overall objective is to bring down barriers, regulatory or otherwise, and to unlock online opportunities in Europe, from ecommerce to e-government.  By doing so, the EU hopes to do away with the current 28 fragmented markets and create one borderless market with harmonized legislation and rules for the benefit of businesses and consumers alike throughout Europe.
The EC set out its vision in its May 6, 2015 DSM Strategy which has been followed by several concrete legislative proposals and policy actions. They are broad reaching and include reforming ecommerce sector, VAT, copyright, audio-visual media services, consumer protection, and telecommunications laws. Most of these proposals are currently going through the legislative process. DSM-related legislation will have a broad impact on U.S. companies doing business in Europe.
Legal & Regulatory
Customs and Import Controls
For goods of a value under 1000kg or EUR 1000, a verbal declaration at Customs, and presenting the invoice, is sufficient. For higher values, you must deposit at the Customs office: 1) a brief declaration (air or maritime manifest) to conclude the collection of the goods. 2) a common law declaration (SAD, single administrative document), as well as the accompanying documents to allow their clearance. The SAD form can be obtained from Chambers of Commerce or an approved printer. A computerised Customs clearance platform (SOFI: International freight computer system) can be accessed in Customs offices or in some Chambers of Commerce. In the case of deliveries and purchases within the European Community, the declaration of exchange of goods (DEB) or Intrastate declaration must be sent to the Customs service.
As part of the "SAFE" standards advocated by the World Customs Organisation (WCO), the European Union has set up a new system of import controls, the "Import Control System" (ICS), which aims to secure the flow of goods at the time of their entry into the customs territory of the EU. This control system, part of the Community Program eCustomer, has been in effect since January 1, 2011. Since then, operators are required to pass an Entry Summary Declaration (ENS) to the customs of the country of entry, prior to the introduction of goods into the customs territory of the European Union.
The Union Customs Code will fully enter into force in May 2016. It replaces the Modernised Customs Code (MCC) and simplifies various procedures, such as introducing a paperless environment, centralised clearance, and more. You can check the Customs website of the EU for updates.
FX policies
The fixed-exchange-rate policy means that Denmark's monetary policy is aimed at keeping the krone stable against the euro. Danmarks Nationalbank conducts monetary policy by setting the monetary-policy interest rates. These interest rates are linked to the lending and deposit facilities made available by Danmarks Nationalbank to the banks and mortgage banks. When Danmarks Nationalbank changes its interest rates relative to those of the European Central Bank (ECB), this normally affects the exchange rate of the krone against the euro. Via the money market, the monetary-policy interest rates also affect the lending and deposit rates offered to firms and consumers.