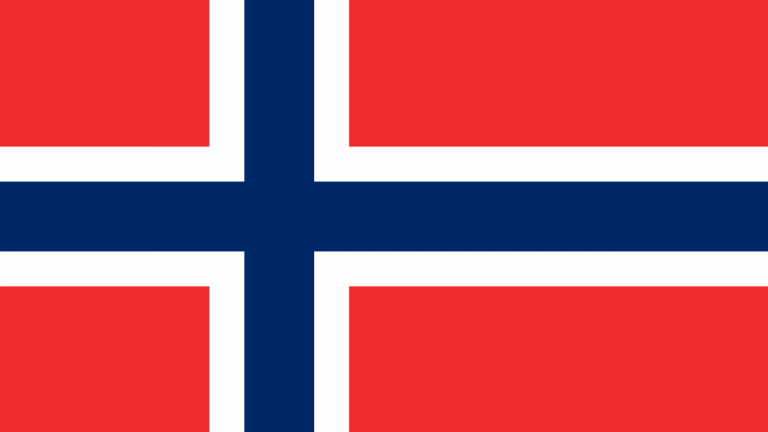 Country Information
Ease Of Doing Business Index
8th
Where Myths Become Reality
Norway: The land of fjords, Vikings … and trolls. A country also home to a modern, educated, and technologically advanced society, with an economy that relies heavily on the price of oil. And despite some challenges regarding import and customs restrictions, Norway is welcoming to foreign investment, promoting a liberal environment for foreign trade. The domestic market is small, but its geographical location puts it at the center of a fertile region richly endowed with natural resources.
Norway presents its visitors with amazing landscapes and northern lights, and its international investors with appealing growth rates, a stable business environment, a highly skilled labour force, strong property rights protection, and quality infrastructure. The country encourages foreign investment and attracts them with vast natural resources, a transparent and efficient business culture, and a safe and easy place to do business.
Welcome to one of the healthiest countries in the World! In this guide, we will guide you through the process of reaching Norway's consumers, successfully making sales on ecommerce channels, and getting your products to reach the desired consumers.
Marketing
Socia Media
Nearly a quarter of merchants are seeing positive ROI from their social media spend, with Facebook by far the most popular. YouTube has a place however as do Twitter and Snapchat. From their community, Buzzador report that Facebook is by-far the most popular social media channel with 90% of the Norwegians surveyed using it at least once a day, if not more regularly. Facebook has the biggest network with 3.3 million users. Snapchat, Instagram and Google+ also have substantial user-bases, with most users having accounts across multiple platforms.
Major Shopping Categories
Fashion is the most popular online retail sector in Norway, followed by media and home electronics. Travel is by-far the most popular vertical for purchases via a mobile device while apparel and electronics are showing signs of expansion. The key brands to watch, especially in the international space, are Amazon, CDon, eBay, HM.com and Zalando. CDon and Komple are particularly interesting brands worth investigating further.
ECommerce & Technology
Domestic and preferred card schemes
Debit and credit cards are the preferred payment methods.
Security
A 2014 survey by Bring highlighted security as the most important consideration for consumers shopping online, particularly in Norway where 79% of shoppers ranked this as their main concern.
Alternative Payment Methods
In Norway, micro payments are surprisingly popular as 13% of the respondents have paid their goods this way.
Mobile Appetite
There are still few people in the Nordics who shop online using their smartphone (DK: 4%, FI: 4%, NO: 5%, SE: 6%), so the researchers asked what it will take for them to buy more online using their smartphone. Most respondents said they want the websites to be better optimized for mobile browsing. Many people also wanted better navigation, better payment methods and an easier purchase process.
The global rank also serves to highlight how advanced Norwegian consumers are in the adoption of smartphones yet, although the usage of mobile devices is growing, it is also important to note that desktops are still an important component in the digital journey. In Norway, a mobile device is the preferred choice. Apple smartphones hold a slim majority over Android devices.
Shipping & Logistics
Overview
Although made up of four separate and distinct countries , there are sufficient similarities to treat Denmark, Finland, Norway and Sweden as a collective e-retail market from a logistics perspective. The Nordics present some interesting logistics issues for retailers wishing to reach all of its consumers with a total population of approximately 26 million spread over an area of 120,000 sq km, including hundreds of islands. However most of the population is concentrated in the south and in coastal areas.
Copenhagen Airport is the largest airport for passenger, cargo and express companies in the Nordics. The airport also acts as a major cargo hub for global logistics providers such as DHL, Fedex, Kuehne & Nagel and PostNord.
61% of people prefer to pick-up their items, in lieu of home delivery.
Infrastructure
GLOBAL CARRIERS
There are a number of global carriers able to provide collection, distribution and delivery into the Nordics (using their own operations or local partners). The main ones are:
UPS – Offers a range of services and delivery times to the Nordics subject to country of origin and the specific destination
UPS Express Plus – 1 to 2 business days delivery by 09:00
UPS Express – 1 to 2 business days delivery by 12:00 noon
The example service times above are from the UK.
UPS Express Saver – 1 to 2 business days delivery by end of day
UPS Standard – 3 to 5 business days delivery during the day
Fed Ex – Offers two main services to the Nordics with delivery times subject to country of origin and the specific destination:
International Priority – 1 to 3 business days
International Economy – 2 to 5 days
DHL – Offers one main service option, namely – Export Express Worldwide – guaranteed delivery by the end of the next possible working day. As an example, from the UK to the Nordics this will typically be the next working day subject to the exact delivery address.
TNT – Offers a range of international services to the Nordics starting from next day by 09:00 subject to country of origin and the specific destination. As an example, from the UK:
09:00 Express – Denmark
10:00 Express – Denmark and Sweden
12:00 Express – Norway and Sweden
Express – Next day – all countries
TNT does not offer its lower cost day-defined Economy Express service from the UK to the Nordics
DPD – DPD is particularly of note in the Nordic market because PostNord (the postal service provider for Sweden and Denmark) is a strategic partner and its delivery partner in all four countries. It offers a range of service options to the Nordics with the examples below showing transit times from the UK in business days:
In respect of e-retail deliveries perhaps the two most interesting services are:
DPD Classic which includes DPD Predict, a pre- delivery advice notification which is a service feature generally welcomed by online shoppers
DPD Direct which is DPD's own branded direct access solution (see section – Direct access) offering lower cost consignment + kilo rate pricing, customs clearance, tracking and a returns service for unwanted items.[6]
VAT TAX
Standard rate at 25%
Deliveries
Posten Norge (Norway Post) provides services to e-retailers through its Bring brand which extends across all four Nordics countries, accessing the local services in each country and branded as follows:
CarryOn HomeShopping – for despatches from within Europe (from where it offers a service), a single parcel rate service with delivery to door or service point / post office
CarryOn HomeShopping BulkSplit – for dispatches from within Europe (from where it offers a service), a bulk transportation service and relevant customs clearance into the country of destination for despatches of 20 parcels or more with delivery to door or service point / post office
For its 'home' markets of Norway and Finland, Bring provides its home service which offers a fixed price per parcel, only available to the larger cities in Norway. • If the recipient is not home at delivery, the parcel is delivered to the nearest post office and a notification provided by card in the mailbox
There is no pre-delivery advice provided as standard with this service
Deliveries are made Monday to Friday between 17:00-19:00
This B2C option should be compared for service and price against the general parcel service, available through the post office offering a standard 2 to 3-day delivery although some areas take up to 5 days. It is normal for the recipient to collect the parcel from the local post office or post in shop although for an additional charge, delivery to the door is offered. Home delivery is provided in most towns and cities for delivery between 09:00 and 17:00 on a day pre- selected by the customer. For this service option the customer will receive notification that the order is on its way and, on the day of delivery, a call 30–60 minutes in advance of delivery. Both home and pick-up service options come with full tracking but unlike the collection option, Cash On Delivery (COD) is not available for home delivery
Sources