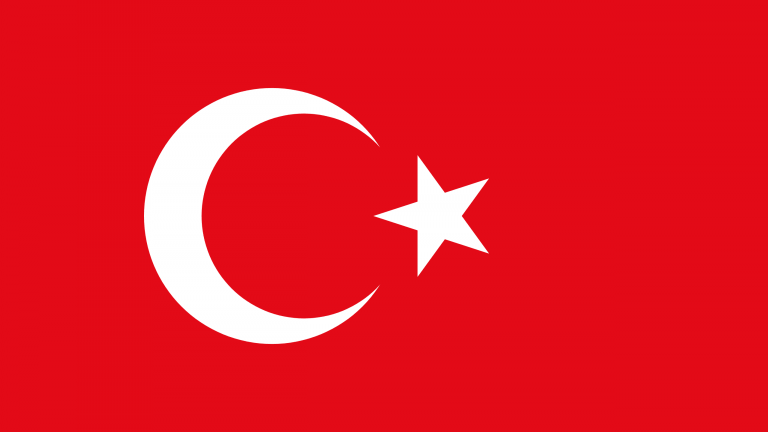 Country Information
Ease Of Doing Business Index
60th
Once The Center Of The World
Turkey is a commercial hub with an easy access to more than 1.5 billion customers in Eurasia, Africa, Europe, and the Middle East. Turkey's movement towards the European Union has helped the establishment of European-standard regulations, even though the bureaucracy can still be burdensome to navigate. Still, new initiatives to meet EU standards have made it a more business-friendly environment, with promising immediate and long-term opportunities for international firms.
From Atatürk Airport, in Istanbul, travelers can fly to just about everywhere in the world. That might explain how Saint Nicholas, born in Turkey, became the most efficient traveler in history… And once you get there, you have access to two of the biggest cities in the world (in terms of GDP), Istanbul and Ankara, with a growing, consumption-oriented middle class, and a youthful population. Exportes interested in Turkey should, however, take into consideration the political instability. Since the attempted coup of 2016, Turkey has renewed is State of Emergency period for six times in a row.
Be that as it may, more than a thousand American firms are operating with success in Turkey, and over 50 of them have established regional headquarters there. You want to be one of them? In this guide, we will guide you through the process of reaching Turkey's consumers, successfully making sales on e-commerce channels, and getting your products to reach the desired consumers.
Marketing
Shoopers
Online shoppers are split evenly between men and women in a number of age groups. Surprisingly, men under the age of 55 outnumber their female counterparts in every age group, with a particularly large number of male shoppers concentrated in the 25-34 year old age group, representing 6.9 million shoppers. This trend is set to continue into 2020, with new shoppers similarly spread across gender and age groups.
Social Media
Turkey's Social Media usage has grown consistently in recent years, with further growth projected by 2021. User penetration is currently at almost 41% and it's expected to reach 53% by 2020. Popular networks include Facebook, Whatsapp and Twitter.
Major Shopping Categories
Total eCommerce revenue across all product categories is 6.9 billion USD, expected to reach 11.5 billion USD by 2020. Electronics leads the charge, generating 2.7 billion USD market share. Fashion and Furniture follow, both accounting for 1.4 billion USD market share. By 2020, Electronics will remain the leading product category, valued at 3.9 billion USD and ahead of Fashion and Furniture which will both almost reach 2.5 billion USD.
Major retail Holidays
Any special day is an excuse to launch special campaigns and/or discounts. You'll see special sales appear for New Year, Mother's Day, Valentine's Day and the eves of religious days.
ECommerce & Technology
Domestic and preferred Card schemes
90% of customers have made online payments in Turkey using credit cards.[1]
The Turks have 54 million credit cards and 89 million debit cards, the second and third highest rate of penetration in Europe respectively, and they are number one in number of ATM´s and POS.
Other Payments Methods
Electronic fund transfers, wire transfers, eWallets and prepaid/debit cards all account for a small share of payments made.
Mobile Appetite
Mobile Penetration: 70.8 million mobile subscribers at the end of Q2 2014, 93% penetration
Tablet Penetration: Quarterly tablet shipments to Turkey grew 264.5% year-on-year to 746.499 units in 2013. As part of the Movement to Increase Opportunities and Technology (FATİH) project, the Ministry of Education has distributed 732,000 tablet devices to students.
Smartphone Penetration: 29%
Digital Invoicing
The Turkish Ministry of Finance's has put into practice a project that has been long-awaited by the ecommerce sector. As from 1 January 2015 Turkish Dotcoms (companies that do ecommerce) are to issue e-invoices to their customers instead of paper invoices, according to the penned notification of Turkish Minister of Finance.
Customer experience
There are some significant differences in online shopping habits and preferences of Turkish customers, when compared to US customers. Turkish subjects responded that they are more concerned about technology issues, security, and privacy in Internet shopping than are their US counterparts [41]. In general, technology infrastructure is still an issue in Turkey. Therefore, Turkish consumers expressed more concern about the speed of online information retrieval. Turkish participants expressed more concern with Internet security and privacy, which were mentioned as major limitations of developing countries in EC diffusion.
Payment regulation
Law No. 6493 mainly regulates the scope of service, licensing regime and obligations of two basic service providers: payment institutions (PIs) and electronic money institutions (EMIs). EMIs act as intermediaries and they provide users services to create an e-money account wherein the amount of the e-money is equivalent to the fund paid in return and to use the account for purchasing goods and/or services from providers that accept the issued e-money; whereas, PIs are described as legal persons authorised for providing "payment services", within the meaning of Law No. 6493 (payment services are listed numerus clausus under Article 12 of the law).
Mobile Payments
76% of online shoppers used a desktop/laptop to make their most recent purchase, with 16% using a smartphone and just 3% using a smartphone.
Alternative Payment Methods
The leading alternate payment type is cash on delivery.
Logistics
Infrastructure
Regarding infrastructure capacity, figures from Utikad show that the high number of logistics companies and quality of their services make it possible to cover the entire country in three work days at most, and on average, in just a single work day.
Most of the major express delivery companies like FedEx, TNT, DHL, and UPS are present in Turkey. While U.S. to Turkey delivery for envelopes takes 2 days, packages & freight might make three to four days. Companies handle customs clearance and offer door-to-door delivery. The most affordable international service and, at the same time, the slowest, is the government owned PTT , which connects with USPS. It is often not a customer-friendly choice, for fast delivery envelopes it takes 3 days, normal envelope deliveries and cargo take approximately 2 weeks.
Import Duties
Turkey relies on internal taxes on goods and services to raise government revenue, rather than trade taxes such as customs duties. Turkey's VAT and the Special Consumption Tax make no distinction between imported and domestically produced goods, in principle. However, as the Special Consumption Tax on alcoholic beverages varies considerably depending on the type of product, the tax system has the potential to favor the consumption of some products relative to others. Other products impacted by the special consumption tax include petroleum products, motor vehicles, aircraft, vessels, and durable consumer goods. The VAT is imposed at the general rate of 18%, but reduced rates (8% and 1%) are applied on some goods and services, and certain types of transactions are tax exempt. Together, VAT and SCT provide over half of government revenue. Both imports and exports are subject to a number of border measures in Turkey, including outright prohibitions, licensing, controls, and restrictions.
Legal & Regulatory
FX Policies
The CBRT is the sole authority in determining monetary and exchange rate policy in Turkey. In this respect, the Bank announces the following year's monetary and exchange rate policy at a press conference and introduces the main framework of the monetary and exchange rate policy as well as the inflation targets for the next three years. The Bank sets the inflation target jointly with the Government. The Bank, with the objective to achieve and maintain price stability, is authorized to utilize monetary policy instruments in line with the instrument independence.