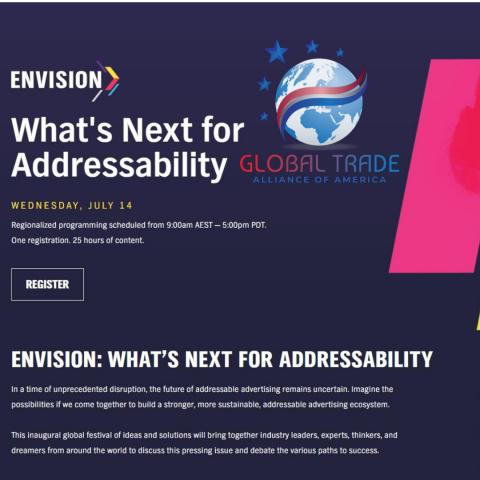 ENVISION: What's Next for Addressability
In a time of unprecedented disruption, the future of addressable advertising remains uncertain. Imagine the possibilities if we come together to build a stronger, more sustainable, addressable advertising ecosystem. 
This inaugural global festival of ideas and solutions will bring together industry leaders, experts, thinkers, and dreamers from around the world to discuss this pressing issue and debate the various paths to success.
WEDNESDAY, JULY 14
Regionalized programming scheduled from 9:00am AEST — 5:00pm PDT.
One registration. 25 hours of content.